Prue Leith, who says her most proud achievement is turning Fourth Base in Trafalgar Square into a display of contemporary art, is resisting calls to make it a permanent statue of the Queen.
In an interview with The Guardian, Judge Bake Off was wary of a compromise plan to create a fifth base to allow the continuation of modern sculpture in the square if it was decided to place a statue of the queen on the fourth base.
The government said last week it would consider placing a permanent statue of the Queen in the vacant base after a proposal by Conservative MP John Hayes was welcomed with a "listen, listen" chorus.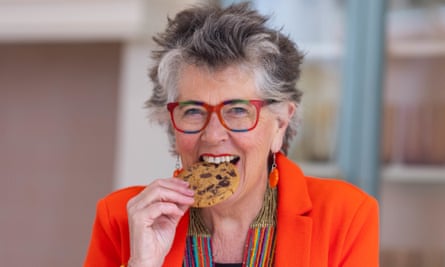 Leith, who believes the site is not notable enough for the Queen, came up with the idea for the fourth sculpture program when she was president of the Royal Society of Arts, and I spent years campaigning to get it up and running.
She said: I am proud of him. If there's one thing I've done in my life that I'm happy to see continues, it would be Rule Four. It was hugely successful."
On Wednesday, A work on British colonialism by Samson Kambalu It will be unveiled as the 14th sculpture since the program began in 1998.
Leith defended the scheme's provocative history. She said, "It keeps the debate about contemporary art going and has become part of the national curriculum for children to think about public art.
"It's really important that contemporary things stay in the scene. Every sculpture has its fans and its detractors. Even if you hate what's out there, you know it's going to decline next year."
To avoid a culture war dispute over the future of the base, the Society of Public Sculptures and Sculptures proposes a fifth base on the northern edge of the square as a space in which the program can continue.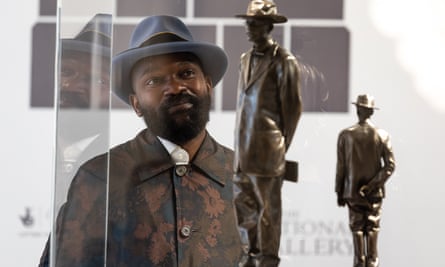 Co-chair, Holly Trusted, said: "There has always been a sense that the Fourth Base Project is keeping it warm and that it will ultimately be for the Queen. But we don't want to give up on contemporary, so a constructive solution would be to have a Fifth Base in Trafalgar Square, which might be more suitable for the sculpture. contemporary".
Leith, who was a member of a panel that chose a statue of the Queen on horseback commissioned for Windsor Great Park in 2003, said, "I would never object to a statue of the Queen. And if an extra base had to be had, it might work as long as it fit the symmetry of the square."
But she added, "I don't think Fourth Base is special enough for the Queen. I think there should be a statue of her outside Westminster Abbey where she was crowned. A raised lawn area would be perfect – you'll see her on all sides. I discussed it at some point, but I lost the energy to do campaigned for it. It took five years and 13 commissions to get Fourth Base on the way."
Former Director of the National Portrait Gallery Sandy Nairn, a former chair of the Fourth Jury, also opposes making it a permanent statue of the Queen.
He said, "There is no proper way in the back corner of Trafalgar Square. Just think of the scale of the Victoria Memorial in front of Buckingham Palace. I am not suggesting anything of that magnitude, but her reign has been longer than Queen Victoria. And much more."
"I am not aware that anyone has made any kind of planning choices for a statue of the Queen. But it needs to be gorgeous and magnificent. We will all need to feel it conforms to her reign."
Nairn believes the Fourth Base program should continue. "If it could go on it should. It was a huge success for London. I have to say that because I've been overseeing it for eight years. It just got more interesting, as the artists were willing to think in the most interesting ways."